Protect Your Highlands Ranch, CO Home From Frozen Pipe Damage
Winter weather can be a welcome occurrence - the holidays are around the corner, the slopes are covered in fresh powder, you can warm yourself with delicious hot chocolate - but it can also be rough on your home's pipes. If there's water in your lines and it freezes, that water will expand - which can cause severe damage to your pipes. Proper home insulation - and insulation on your pipes - can help, but if you've fallen victim to a chilling disaster, it's Southside Plumbing to the rescue! We can repair your frozen pipes and help you device strategies to prevent a repeat in the future.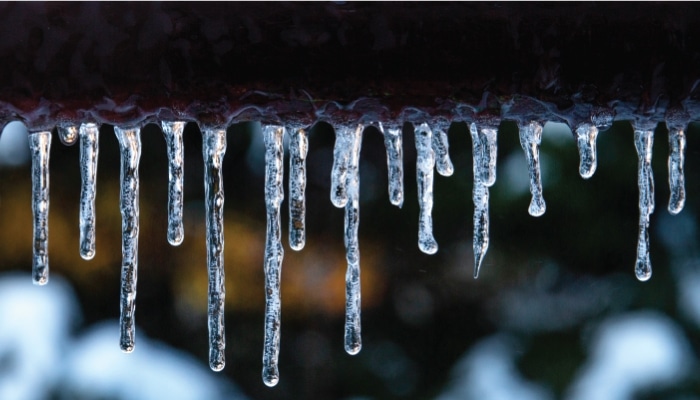 At what temperature do pipes freeze in Colorado?
The pipes inside your home are protected from outside freezing temperatures by your home's insulation. This means that even if the temperature outside is 32 degrees, your pipes will not necessarily freeze. When the outside temperature drops below 20 degrees Fahrenheit, the pipes in your home begin to freeze.  This is dependent on your location. For example, areas, where temperatures are expected to be lower, have water pipes that are better insulated in the interior of your home than in other areas.
How do you keep your pipes from freezing in Colorado?
It is critical to protect pipes from freezing. Even a small crack in a pipe can release hundreds of gallons of water, causing flooding, furnace damage, and serious structural damage.
Here are the top 5 ways to protect your pipes this winter: 
Pipes should be insulated.

Even if you live in a temperate climate, pipe insulation in your crawl space and attic can help. Exposed pipes are the most prone to freezing. Remember that the more insulation you use, the better your pipes will be protected.

Leave the cabinet doors open.

This allows heat to enter uninsulated pipes beneath sinks and appliances close to exterior walls.

Allow water to drip.

It may only take a trickle of hot and cold water to stop your pipes from freezing. Enable warm water to flow when temperatures are chilly, preferably from an external wall faucet.

Outdoor hoses, valves, and faucets should be kept secure.

Disconnect garden hoses and, if possible, use an indoor valve to shut off and drain water from pipes leading to outside faucets before winter arrives. This lowers the possibility of freezing in the short span of pipe within your residence.

The thermostat should be adjusted.

Maintaining the same temperature on your thermostat throughout the day and night decreases the likelihood of frozen pipes. This also helps to reduce the strain on the furnace during periods of extreme cold.
Tips For Avoiding A Deep Freeze
Fortunately, there are many proactive steps you can take to avoid your pipes freezing up:
If you're looking for a more permanent solution, like fully insulating your home's plumbing, then the experts at Southside Plumbing can help.
Southside Plumbing - Here To Help, Anytime
Did you discover a burst pipe in the middle of the night? Call us. We know how damaging a water leak can be, so we are happy to offer emergency services to help keep your home safe and dry. Our experts can also help insulate your plumbing so you don't have to worry about the weather. Send us a message online or call (303) 346-8426 today!