Renew Your Home With A Plumbing Remodel From Southside
When you're preparing to undertake a residential renovation project, you need to enlist the help of professional plumbers to ensure your new plumbing is installed correctly and safely. At Southside Plumbing, our technicians are highly trained and skilled in everything from installing new pipes to replacing fixtures like water heaters and gas lines. No matter the size of your project, you can rely on our team for unbeatable service.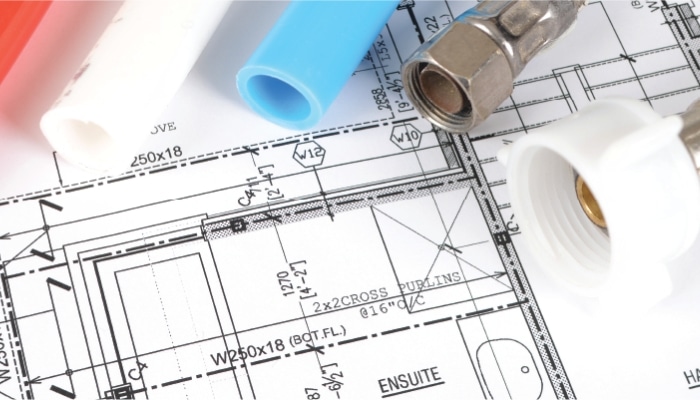 Turn Your Bathroom From Plain To Paradise
Are you ready to create the home spa of your dreams? Our professionals can help you make your vision come to life with expert plumbing installations. As leading plumbers for home remodeling projects in Highlands Ranch, CO and surrounding areas, we know all the necessary building codes and can ensure your plumbing fixtures, drain lines, and sewer lines are all working properly.
Whether your remodel involves an entirely new bathroom or only the installation of a new bathtub, our plumbers for bathroom remodels have the experience needed to do the job right. We will take care of your plumbing installations quickly and efficiently, so you'll only experience minimal disruption to your daily routine.
A Kitchen Worthy Of An Iron Chef
Does your kitchen need a facelift? No other room in your home experiences as much foot traffic as the kitchen, so it's not surprising when it begins to sport scuff marks here and plumbing issues there. If it's time to freshen up your kitchen, trust the best plumbers for home remodeling projects.
Whether you have a specific vision already in mind or need inspiration, our plumbers for kitchen remodeling can take care of everything from beginning to end. We will evaluate the condition and needs of your kitchen's plumbing and then talk with you about your expectations.
You've Got A Basement. Use It!
Are you looking to finish your unfinished basement, making it into the coolest man-cave for your husband or the most inviting space for your in-laws? If you're finally ready to transform the lower level of your home into a livable space, you'll need plumbers you can trust. Our team will come prepared on the scheduled date to perform the work required to make your basement a haven.
Whether you need help putting in a toilet, sink, shower, sump pump or sewage pipes, our plumbers for basement remodeling have the tools and expertise to make your basement enviable. Simply let us know what you have in mind, and we will work closely with you, your interior designer, or your general contractor to ensure the space is precisely what you want it to be.
Enjoy The Home Of Your Dreams
Don't put your remodeling project off any longer. Your dream basement, bathroom, or kitchen is within reach. Send us a message online or call (303) 346-8426 today!