Give Your Highlands Ranch, CO Home On-Demand Hot Water With A Tankless Water Heater
At Southside Plumbing, we pride ourselves on staying on top of the latest plumbing innovations. One such innovation taking the world by storm is tankless water heaters. These water heaters have been around for several decades, but they are gaining popularity among homeowners because they are more energy-efficient and smaller than their tank-using counterparts. They produce hot water when you need it and can support the use of your dishwasher, washing machine, and shower simultaneously!
If you're shopping around for a new water heater, a tankless version is well worth your consideration. No matter the type or brand you're interested in, our plumbers have a solution that can meet your water heater needs.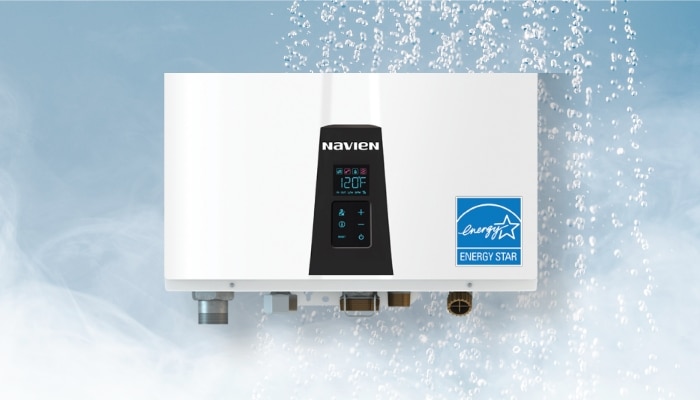 What are the most common problems with tankless water heaters?
You must watch out for mineral buildup within your hot water heater, whether you use a conventional or tankless kind. Hard water is water with a high mineral content (as opposed to soft water), and the harder your water, the greater the chance of harmful mineral buildup.
Also, too many users simultaneously might overwhelm your tankless hot water heater depending on its capacity (for example, if numerous showers are going at the same time). If your hot water heater becomes overloaded, it may have trouble producing the necessary amount of hot water or may even stop working altogether. If this happens, you must minimize synchronized usage in order to lower the demand for warm water, and you might want to think about resetting your system.
How often should tankless water heaters be serviced?
Tankless water heaters ought to be flushed once a year, just like a tank unit. Due to the excessive levels of magnesium and calcium present in hard water sources, homeowners with hard water should think about washing and cleaning the unit even more regularly, potentially every six to nine months.
We're Certified Navien Tankless Water Heater Installers
Our technicians are the only certified Navien Tankless Water Heater installers in the Highlands Ranch area. Besides providing hot water where and when needed, Navien NPE series condensing tankless water heaters are much more energy-efficient than old-fashioned tank systems. In fact, Navien tankless water heaters have the highest energy efficiency in the industry — up to 0.97 UEF / 0.99 EF. This translates to an endless supply of hot water while your energy bills remain low.
What Are The Benefits Of A Tankless Water Heater?
The greatest advantage of installing a tankless water heater is receiving an endless supply of hot water. Unlike water heaters with tanks, the tankless system does not have a certain amount of hot water available before it runs out. Instead, the system heats the water as soon as a faucet is turned on. This means as long as the faucet is running, you will have hot water.
Another advantage of tankless water heater installation is the energy efficiency it provides. Traditional water heaters have to continuously cycle on and off to keep water warm in the tank until it is used. Tankless heaters only warm water when a faucet is turned on, and because of this, they use much less energy than a tank water heater.
Some other benefits include:
When you're ready to take the plunge, our technicians are prepared to discuss which tankless water heaters are right for your home. Once we settle on a model that meets your household's hot water demands and your budget, we will set to work on safely installing your new water heater.
Already Have A Tankless Water Heater But Having Trouble? We Repair Them Too!
When your tankless water heater starts acting up, you can always call on our plumbing experts for reliable repairs. We have over 25 years of experience working on tankless water heaters throughout the Highlands Ranch, CO, area, and we can quickly diagnose and fix the issue with your tankless heater. No matter the problem you're facing, our plumbing professionals can provide efficient solutions.
Sounds Too Good To Be True, Doesn't It?
Well, it's not. With the installation of tankless water heaters in your Highlands Ranch, CO, house, you can have endless hot water. There will be no more need to stagger showers, the dishwasher, and the washing machine. You can do what you want, when you want. To enjoy unlimited, on demand hot water, send us a message online or call (303) 346-8426 today!
Why should I upgrade to a tankless water heater?
A tankless water heater can be a great investment for your home. They are more efficient than traditional water heaters, and they can save you money on your energy bill. Tankless water heaters also have a longer lifespan than traditional water heaters, and they are more environmentally friendly. They don't require any standby energy to keep a tank of hot water ready, so they are a great choice for homes that are trying to reduce their carbon footprint.
Is a tankless water heater more expensive than a traditional water heater?
A tankless water heater is more expensive to install than a traditional water heater. However, tankless water heaters last about twice as long as tank water heaters, and they are significantly more energy-efficient, saving you hundreds of dollars per year in energy costs. Due to their longer lifespan and greater energy efficiency, the lifetime costs of tankless water heaters are about the same as the lifetime costs of tank-style water heaters.