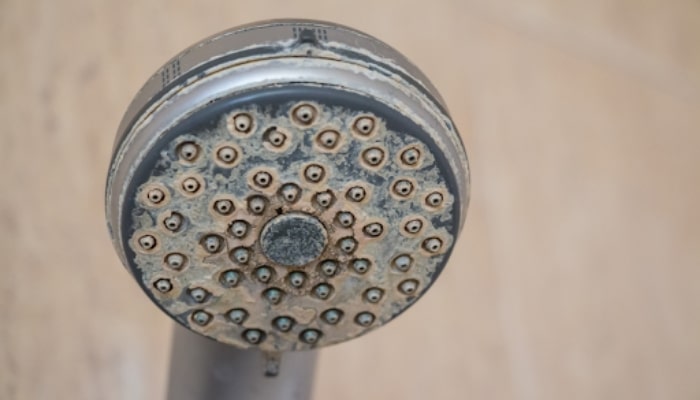 Before Mark and I, the owners of Southside Plumbing, put in a water softener, we dealt with many of the struggles that homeowners in Highlands Ranch face that come with hard water.  We used more soap, our faucets didn't always spray correctly, our towels were never quite fluffy, our skin was drier.
Hard water is a common problem for many homeowners due to the high mineral content in groundwater. This has become a problem more prevalent in Highlands Ranch, as the community expands, the aquifer delivers harder water.  When I was in middle school in Highlands Ranch in the early 90s, the water tasted good from the tap, and there were very few complaints of hardness.  This has changed over the past few decades. The higher the level of calcium present in our water, the more issues we have because of it. Installing a water softener in your home is the best way to deal with hard water and its unfavorable consequences.
To help you determine if you need a water softener installed, our team at Southside Plumbing team has compiled a list of top signs that you have hard water: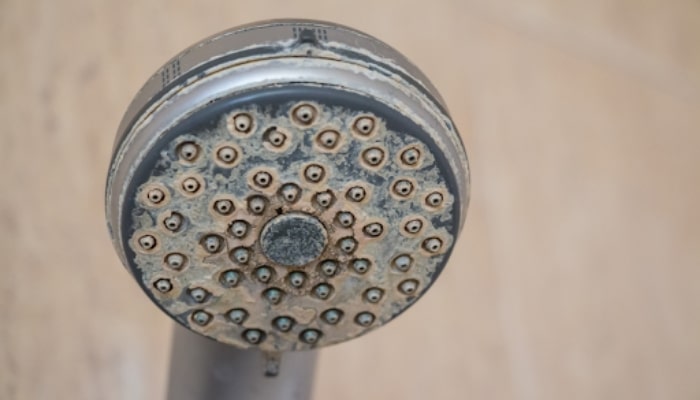 Scale Buildup on Appliances
Scale (also known as "limescale") is a rough, chalky substance made of calcium and magnesium bicarbonate. These minerals are what form the chalky white buildup that you may seen on your faucets or valves. If you notice scale on your fixtures, you most likely have hard water. Mineral deposits can form on everything from tea kettles and coffee pots to your pipes in your home.  I had a beautiful tea pot that was always coated on the inside with scale.  It bothered me and I would try and scrub it out.  This scales also clogs your plumbing so that your home is less effective at passing water through pipes. Fortunately, water softeners can work to reduce scale buildup by utilizing ion exchange technology.
Stains on Sinks and Bathtubs
Stains on your sinks and bathtubs form when tap water evaporates, leaving behind plaster-like deposits of calcium and magnesium. A potassium chloride water softener will be the most effective at removing stains and keeping them away for good.
Dry Skin and Hair
Hard water can also result in itchy skin and dry hair because of the excess calcium and magnesium salts floating around in the water supply. Unfortunately, soap and shampoo can only prevent this so much. Minerals in hard water settle on your skin, and soap that does not dissolve in hard water cannot remove them. This leaves a residue that irritates the skin, making it feel dry and rough. Hard water blocks pores and causes inflammation and blackheads.  In fact, the reason why Mark and I decided to install our water softener was because our son suffered from pretty severe eczema.  We got our softener to relieve some his itchiness and dry skin, and luckily, he started healing.
Clothes and Linens Are Gray and Faded
Articles of clothing and bedsheets that look faded are another sign of hard water. They may feel scratchy—almost hard— and be difficult to wash because of the extra mineral substance in your water. While liquid water softening detergent may help, the best way to eliminate a gray mineral quality in your laundry is to get a quality water softening system hooked up.
Water Heater Troubles
One of the more expensive signs that you need a water softener is having your water heater malfunction constantly or fail.  Water heaters used to last up to 20 years in Highlands Ranch.  Recently, we at Southside Plumbing have seen the lifespan of water heaters drop significantly.  The average age we see now is around 11 years. Hard water can result in rapid and premature aging in water heaters as the hard water accelerates scale formation inside the tank and the tank's expensive heating elements. Additionally, if your pipes have to work harder to let flow through, your water usage will increase. If you notice your bill increasing, it may be time to install a water softener.
Contact Southside Plumbing Today for a Water Softener Installation 
If you notice any of the above signs you need water softener installation, it pays to partner with local experts ready to help! It's not just important to install a water softener, but the quality of the unit matters, as well.  The cheap units in the box stores can overuse salt.  It is important to get a quality unit that balances your water just right.

We offer free, no obligation estimates if you are interested in getting a softener for your home.  For more information about our residential plumbing services in Highlands Ranch, CO, including hot water heater services, contact us today!

Hire a plumber that cares » « Why Should I Convert to a Gas Fireplace?