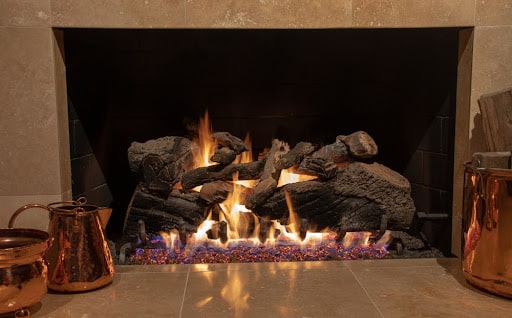 Few things compare to curling up in your living room next to the fireplace on a cold winter's night. The warmth and glow of your fireplace are often incomparable — however, it can sometimes be a bit of a pain to manage. From controlling the heat that comes out to the buildup of soot, there are just as many issues that wood-burning fireplaces present to homeowners as there are luxuries.
If you still have a traditional fireplace in your home — which many Highlands Ranch residents likely do — you may want to consider making the switch to a ventless gas fireplace. There's a good chance that you've never considered it since your fireplace isn't always the first thing you think of when it comes to home renovations. However, various benefits come with switching to indoor fireplaces powered by natural gas.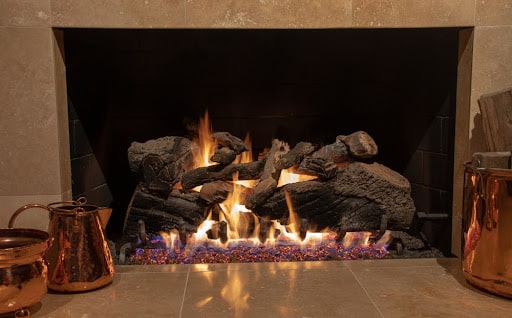 Cleanliness Is Next to Godliness
One of the most significant pain points of a traditional fireplace is the cleanup. All the ash and soot that's leftover in both your fire pit and in your chimney can not only be a burden to clean, but they can also lead to plenty of other cleanliness issues, like particles moving throughout your home due to poor ventilation.
By opting for a gas fireplace, you are looking at much less cleanup and improved air quality as a result. As the name suggests, gas fireplaces operate with the heat coming through your gas lines as opposed to burning wood.
You'll get the same warm, comfortable glow that you're used to from your traditional fireplace, but with significantly less cleanup after you put the fire out!
Less Storage Means More Room for Activities
Gas fireplaces don't use traditional wood to heat your home, which means you don't have to worry about having enough logs every time you want to have a fire. Instead, most gas fireplaces are inserts — a cleaner, more efficient alternative — and come in both vented and vent-free varieties. It's important to mention that at Southside Plumbing, we don't provide these inserts; however, we do install and run the gas lines that supply them.
Gas fireplaces are typically installed with the heat source built-in and connected to your gas pipes, which means that you don't have to constantly add more wood and restock your supply. Bringing in wood from outside is not only a chore but can lead to dirt and insects getting into your home in some cases. However, with a gas insert, all you have to do to adjust the flame is use a remote control!
Better Safe Than Sorry!
Even with protective screens and doors, traditional wood fireplaces present an obvious yet significant safety risk — the possibility of you or your home catching fire. Since a gas fireplace is controlled via remote control in many cases, you do not have to interact with the flame powered by your gas lines too often.
While some may worry about the possibility of gas leaks with these fireplaces, it is worth noting that most gas fireplaces come with a shutoff system. This failsafe is designed to prevent gas leaks, especially if the fireplace is not in use. The system can also control the size of the flames to avoid an excess of gas exposure in your home.
Energy and Cost Efficiencies Galore
When it comes to cost savings, gas fireplaces offer considerable long-term value compared to traditional wood fireplaces. After the initial installation fee of the insert and gas line, you will be saving significantly on any maintenance costs that you would need to use on a traditional fireplace. Not only that, but you won't have to shell out money for a fireplace set, new wood logs, or any additional items. Gas inserts can also increase your home's resale value!
You'll see the savings on the maintenance side as well in your heating bills. Your gas fireplace is much more energy-efficient than a wood-burning fireplace, as more of the heat is streamlined into your home. A wood fireplace often loses much of its heat through the chimney, which means you have to burn the fire longer; conversely, a gas insert wastes little energy, meaning that you can heat your home effectively and efficiently.
Let Southside Plumbing Install Your New Gas Supply Line!
If you're ready to make the switch to a gas fireplace, you may need a new gas line, and the professionals at Southside Plumbing can help. We handle every aspect of your new gas line installation while you sit back and bask in your newfound comfort. Give us a call today for your free estimate!

Signs You Need A Water Softener » « Mark's Trip To New Orleans